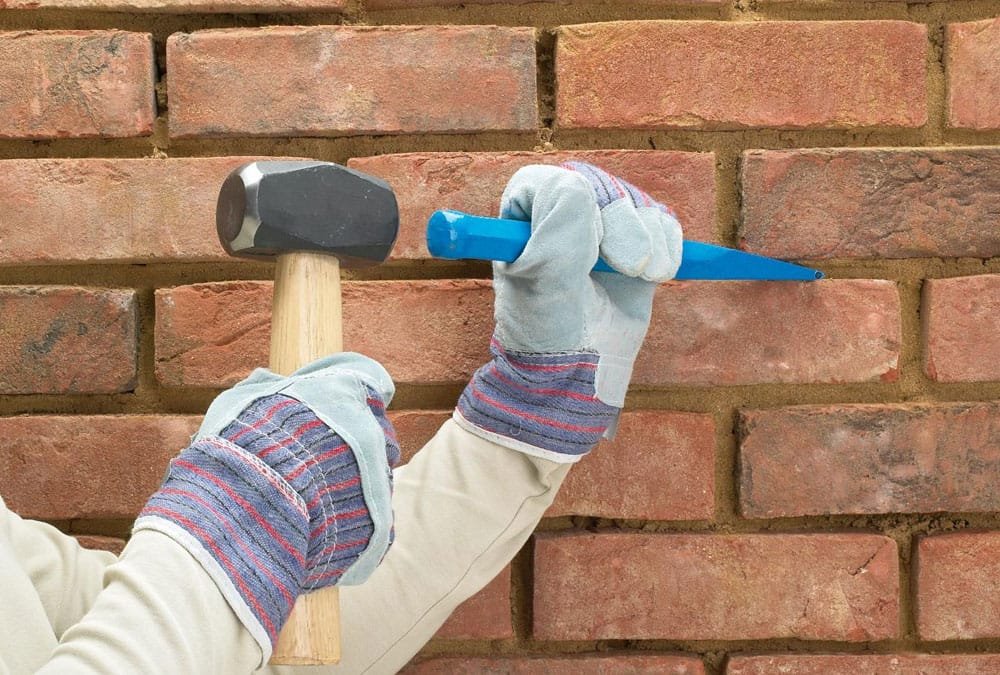 We are chimney brick and mortar repair specialists on Long Island. Even the most beautiful brickwork is just so much rubble without a bed of mortar to seal and hold it together.

So when mortar starts cracking, receding, and falling out of the joints, it's time to chisel out the old stuff and trowel in the new, a process called repointing. This is a simple job, but it has to be done with care, using the right tools and the right materials to avoid damaging the brick and permanently compromising the integrity and appearance of the wall.

We specialize in crack repairs and replacing broken brick due to foundation settling, vehicle damage, plumbing repair damage, and deterioration problems. These repairs involve several important details to insure they are both professional looking and long lasting.

Trust our professional team of brick and mortar repair experts on Long Island to handle the job for you. Call us today!
KEEP YOUR CHIMNEY HIGH AND DRY