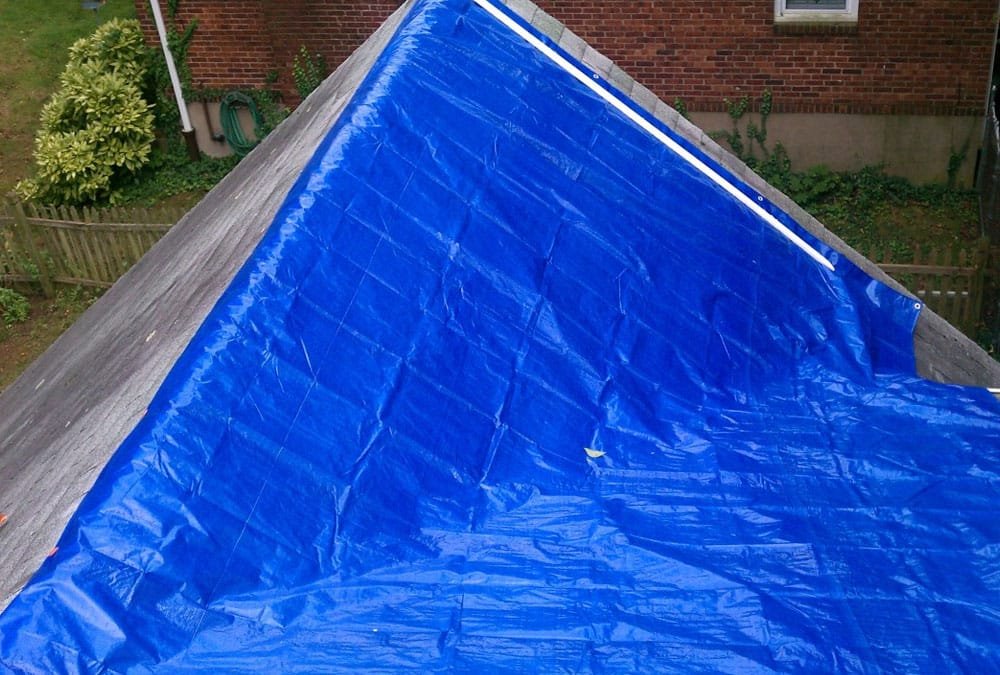 After storm damage covering your roof with a tarp on Long Island becomes an absolute emergency. First things first, you need to get dried in. This is as important, if not more important than actually filing your insurance claim, because it means preventing further damage.

A roof tarp is an emergency repair that is a temporary fix for a roof leak to prevent further damage. that should only be completed by a professional roofer, or an Emergency roof tarping company

Our tarping of roofing and boarding of exterior walls after a storm event is a service not only needed to keep your home secure and stop further damage, but one that is required by and fully covered by most insurance policies. Under insurance policies, temporary repairs are listed as a covered part of the claim.
WE HAVE UNEQUALED EXPERTISE IN THE FOLLOWING SERVICES