Soffits Repair & Replace; Vinyl or Aluminum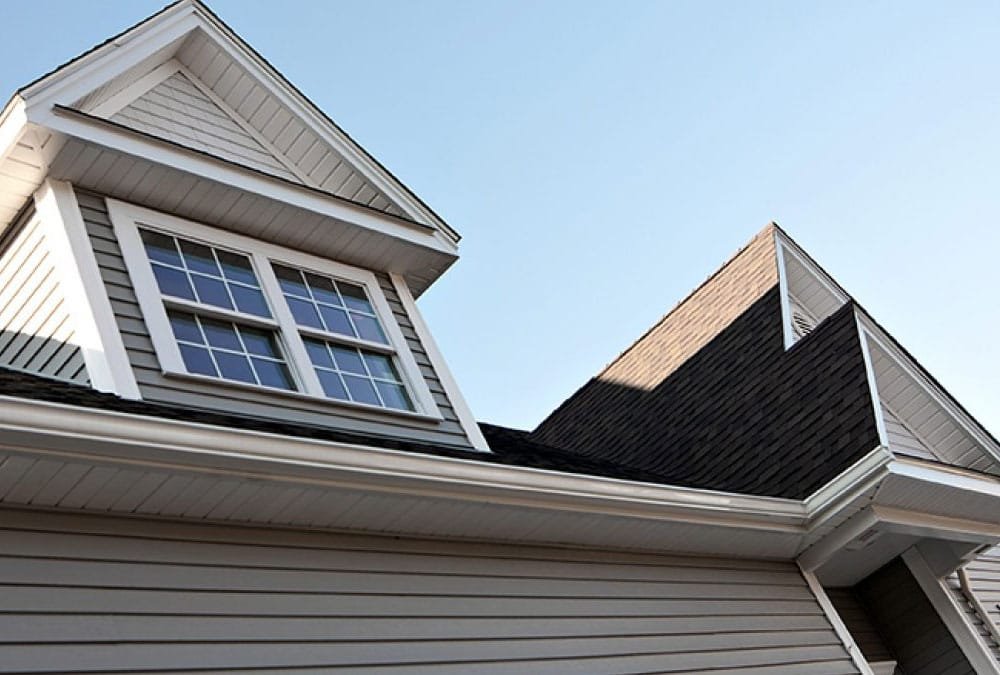 A soffit most often refers to the material forming a ceiling from the top of an exterior house wall to the outer edge of the roof, i.e., bridging the gap between a home's siding and the roofline, otherwise known as the eaves.

Soffit exposure profile (from wall to fascia) on a buildings' exterior can vary from 2-3 inches to 3 feet depending on construction. It can be non-ventilated or ventilated for cooling non livable attic space.

Did your soffit or fascia fall off or get damaged? Call us today. We can help.
FROM SIDE TO SIDE, IT'S A WRAP